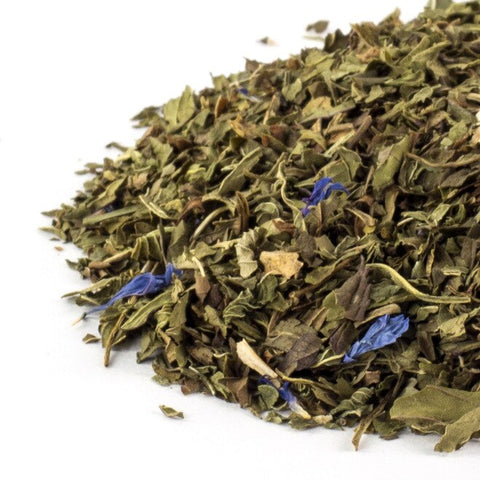 Together Mint
Together Mint is a refreshing blend combining peppermint and spearmint leaves with some added cool, blue cornflower petals for decoration. Great served after meals or as a caffeine-free refreshing drink anytime of day.
INGREDIENTS: Premium Peppermint & Spearmint Leaves, Blue Cornflowers
ORIGIN: USA
CAFFEINE: None
LEAVES: Whole leaf, cut ( 2nd cut - best cut) sifted. Field grown, sun-dried, machine milled
AROMA: Fresh Mint
COLOUR: Yellowish Green
TASTE: Delicious refreshing, cool mint taste
WELL BEING: Refreshing and relaxing
FLAVOUR: Mint
STRENGTH: Medium Bodied
Jenier World of Teas sources all their teas through member organisations of the Ethical Tea Partnership.