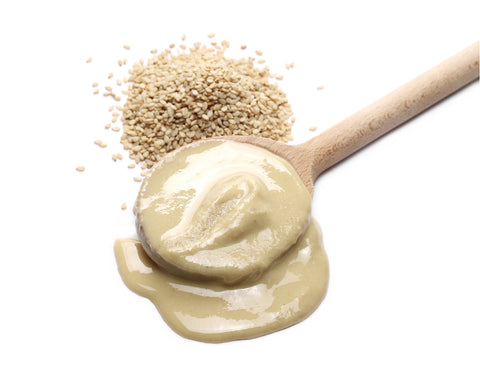 Organic Light Tahini
IMPORTANT NOTE:
This product is available for "In-Store" and "Refill service" only.
For delivery and click & collect orders, please purchase (PRE-FILLED BOTLE) here.
Made from 100% finest Single-origin Ethiopian Stone-ground White Humera sesame seeds.

Tahini is full of Iron, Zinc, Fibres, Magnesium, Phosphorus, Protein, Calcium, B Vitamins, Amino acids & omega.
**This product may contain traces of other allergens due to possible cross-contamination.**