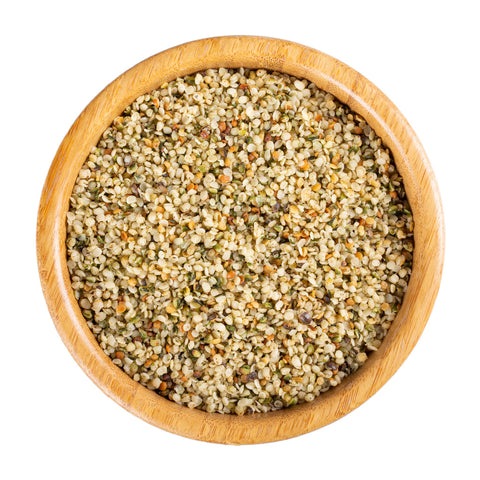 Organic Hulled Hemp Seeds
These dehulled hemp seeds are ideal for sprinkling into cereals or other food for an omega 3 and omega 6 boost. They are highly nutritious and have a lovely nutty taste. Add a tablespoon or two in protein shakes green or fruit smoothies. 
To preserve the omega oils, hemp seeds are best used raw or cooked at low temperatures. Hulled hemp seeds are the perfect source of protein for vegans as they are easy to consume and have over 50% more protein than chia seeds.  
**This product may contain traces of allergens due to possible cross-contamination.**