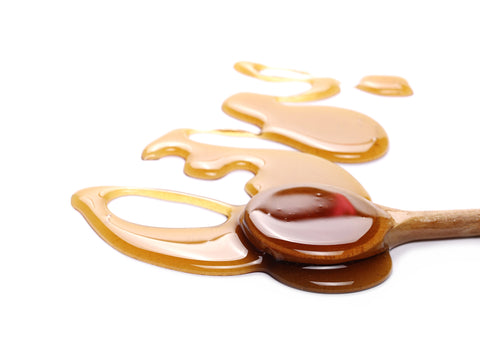 Organic Agave Syrup
IMPORTANT NOTE:
This product is available for "In-Store" and "Refill service" only.
For delivery and click & collect orders, please purchase (PRE-FILLED BOTLE) here.
Agave syrup has become a popular alternative to sugar and high fructose corn syrup. It dissolves easily in liquid and is an ideal vegan alternative to honey. Agave is also low on the glycemic index scale (GI) compared to other sweeteners. When a low-GI food is consumed, the body is not triggered to produce an insulin response and the associated "sugar rush" that occurs with high-GI foods.
This organic, non-GMO agave syrup is extracted from the salmiana agave plant (Agave salmiana). Our supply partner works with hundreds of farmers and indigenous people to grow the highest quality salmiana agave. They are one of only a handful of syrup producers in the world to harvest from the salmiana plant as opposed to the blue agave plant. It means our syrup supply is not impacted by the tequila industry's demand for blue agave.