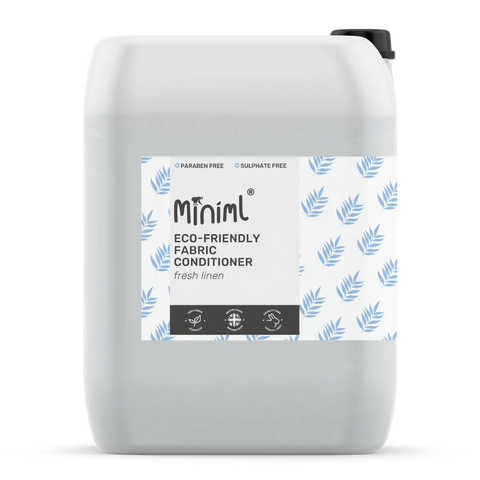 Fabric Conditioner - Fresh Linen Refill
IMPORTANT NOTE:
This product is available for "In-Store" and "Refill service" only.
For delivery and click & collect orders, please purchase (PRE-FILLED BOTLE) here.
You can count on this Fabric Conditioner to 
your clothes soft and fragrant.
 Made with naturally derived softening agents to protect fibres and leave clothes soft and static-free. Eco-friendly, vegan, cruelty-free and British-made. 
Pour 20 to 50ml into the machine dispenser, do not pour directly onto the fabric.