WELCOME TO THE REFILL REVOLUTION
Join us in this journey to fight single use plastic, reducing our environmental footprint and conserving lifetime resources. 
Refill and reuse old containers multiple times means no plastic is discarded and a new container does not have to be manufactured to pack a new product.
We need you! together we can make a change. 
After all, every step we take towards a cleaner, greener planet is a step towards a brighter future for all life in Earth.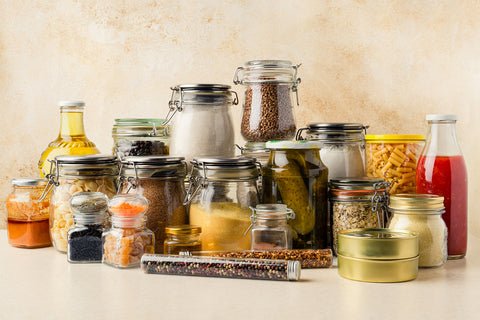 All our products are sustainably and ethically sourced
19.648 Pieces of Plastic Saved
Fighting single use plastic since 2021
Supporting small business and British innovation
Free Local delivery for order above £40
REFILL STARTER KIT
We carefully selected our top refillable pantry staples and household essentials to help you get started.
Try out our refill starter kit and kick start your zero waste journey. Simply select your favourite option of cereal, grain or pasta and snack; then once you finish, bring back jars and bottles to refill again and again.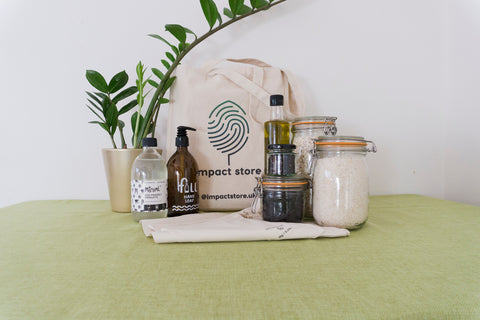 Refill Starter Kit
Choose your option of:
Cereal
Grain or pasta
Snack
Plus. You'll get the following:
1 x 500ml Extra virgin olive oil
1 x 500ml Washing up liquid -  Lemon and rhubarb
1 x 500ml Hand soap - Fig leaf
1 x 25g Loose tea
1 x Impact Store GOT Certified cotton tote Bag
1 x GOT Certified cotton bag Small
1 x GOT Certified cotton bag medium
1 x GOT Certified cotton bag Large
JAR AND BOTTLES ARE INCLUDED
PICK YOUR CHOICE OF
£45.99
£60.00
you save £14.01